Crypto Vs Stocks - Which is Better for You?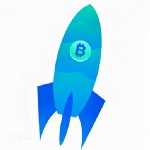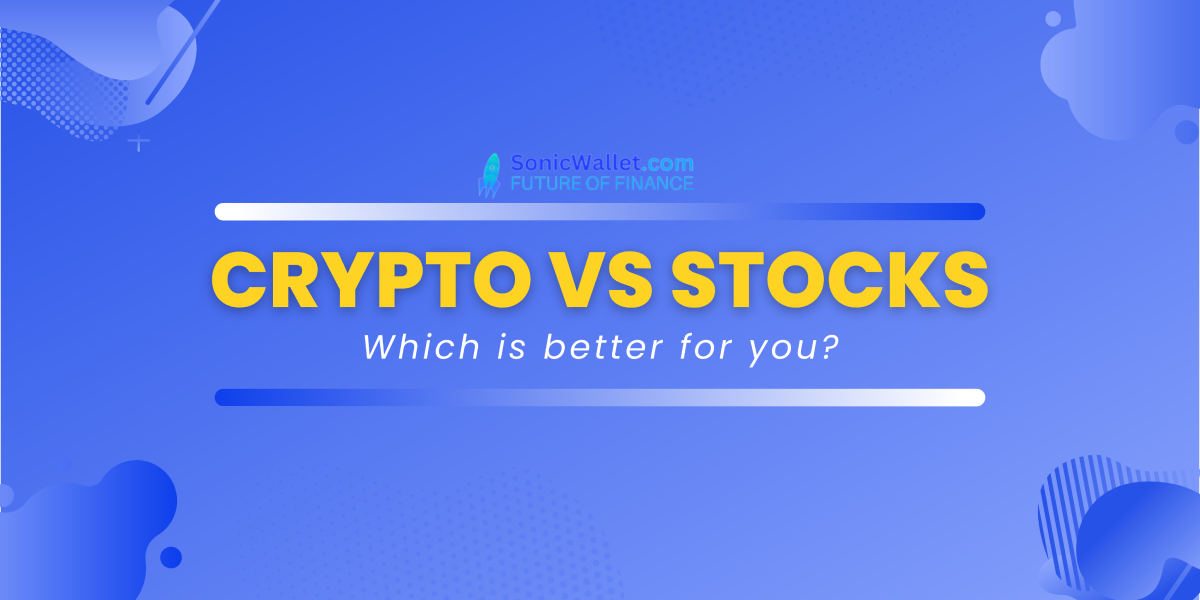 If you're one of them thinking about where to invest crypto or stocks to get adequate returns, then my friend you're at the right place. Let me tell you, there is nothing better or worse, it's just an investment thesis that may or may not work for you. A well-sound portfolio is a mix of many asset classes that gives you sustainable and healthy returns over a substantial period. After the 2020 bitcoin halving, the price of bitcoin shot up from $10k levels to all $70K in just a year, this makes retail investors more inclined toward Bitcoin and cryptocurrency.
It is very easy to get along with the hype, but as a savvy investor, you should always know where you're investing and where you will get the best return. I recommend you always study and do fundamental analysis before picking any of the bets.
I understand that retail investors won't have a lot of time to do a fundamental analysis of every crypto and park their money on that, and investing in the cryptocurrency comes with lots of technical knowledge. If you think you need any help starting your crypto journey then you can get a free consultation from our professionals regarding your digital asset journey: https://www.sonicwallet.com/private-client
Before choosing which one is better, you need to evaluate yourself on a few metrics. This will help you to make your investment strategy and you can choose where you've to park idle cash to get substantial returns.
Here are the 5 metrics you should evaluate yourself before choosing which one is better for you.
1. Volatility
You need to evaluate yourself how much volatility you can handle, because crypto being a new asset class is much more volatile compared to the traditional stock market. Stock markets only move over the predetermined time of a working day. Cryptocurrency markets never close and swing in relation to other digital assets, crypto events, and it is closely correlated to the global stock market. In a span of 24 hrs crypto market experiences more price movement, sometimes 2 - 3 digits movement (both up and down) in a single day, but traditional equity market hardly moves 3% - 4% (both up and down) in a single day. With that being said you need to evaluate how much volatility you can handle easily according to that you should give a portion of different asset classes in your portfolio mix.
2. Gains
As I mentioned above, the crypto market is more volatile than the traditional equity market. But volatility comes with huge gains. The average returns of the S & P 500 index over the last 10 years is around 15% but when it comes to Bitcoin the most famous cryptocurrency it has almost given a cagr of 108% in a decade. Now it's your choice how much portion of your portfolio mix should be going in the crypto. If you want to start your crypto journey, you can start from here https://www.sonicwallet.com/
3. Regulations
Cryptocurrencies are still mostly unregulated, which some crypto investors see as a plus. Crypto market is borderless and not controlled by any central government. However, it provides no safety for crypto purchasers if something goes wrong with their money.
In contrast, the equity market is more mature and much more regulated by the central government. The reason is stocks have existed for a long time. As a result, they have acquired the trust of the majority of governments. They are highly regulated and provide investors with a high level of transparency. There may be some weaknesses in their policies, but there are several solutions in place to safeguard investors in general.
Now you have to choose which portion you've to park your money both in stocks and crypto.
4. Ownership
There is a famous saying in the crypto market "not your key not your coins". Cryptocurrency gives you true ownership of your hard earned money. You can transfer your coin on a self custody wallet just like a sonic wallet, and no one except you can touch your assets. But please keep your private keys to you only.
In order to buy and keep stock, a buyer frequently has to open an account with a brokerage company like Charles Schwab, TD Waterhouse, or Fidelity. On behalf of the buyer, the brokerage completes transactions and holds onto shares.
A buyer must also supply personal data, like their address and Social Security number. A brokerage offers an additional degree of security.
You want to decide you want to take control of your money or any regulatory authority.
5. Risk
There are a lot of risks investing both in asset classes. If I compared both the equity market and cryptocurrency, then stocks are less risky than crypto. Investing in established cryptocurrency may reduce your chance to get rugged pull and give you best returns.
Conclusion
When determining whether investment is preferable for you, the most important factors to consider are the timeline, budget, and level of risk you are willing to take.
Investing in cryptocurrencies is a better option if you're searching for quick returns. Cryptocurrency prices may surge investing in cryptocurrency is a wise move if making large profits is one of your investment objectives. extremely high and have a fairly wild trend. Therefore, investing in cryptocurrency is a wise move if making large profits is one of your investment objectives.
In comparison, investing in stocks is considerably safer if you don't need quick profits and have the money to acquire shares and hold them for years. Never invest more than you can afford to lose, whether you're investing in stocks, cryptocurrencies, or a mix of the two.
Share this post