Top 5 Ways to Earn High Interest on USDC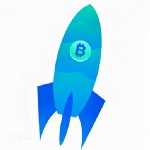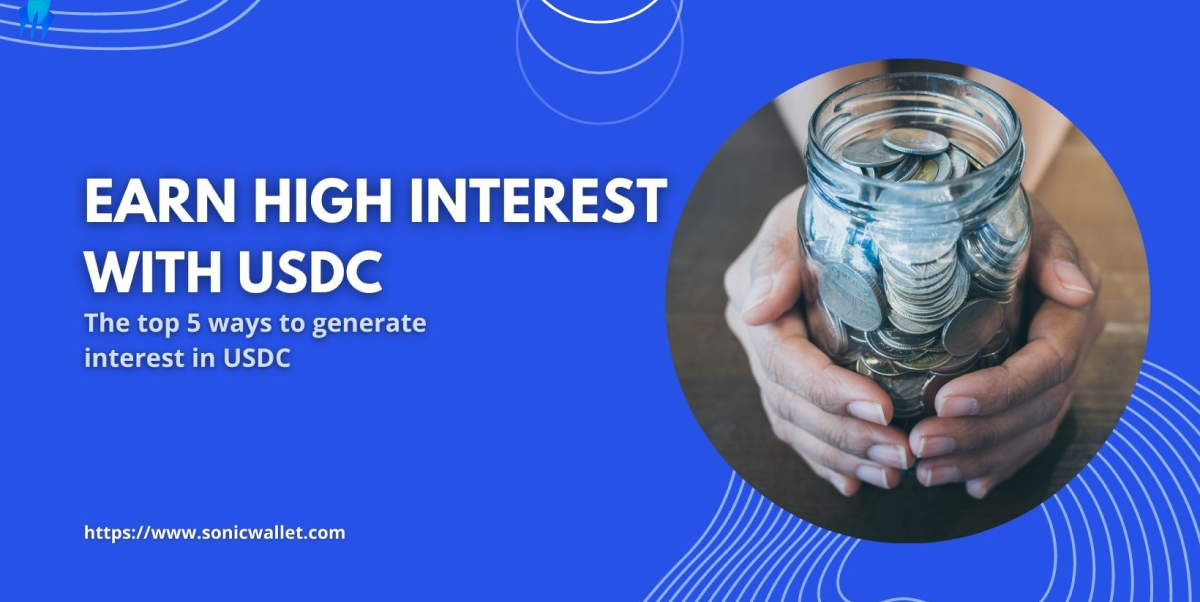 USDC is one of the crypto market's most stable "Stablecoins," being pegged to the US dollar even throughout this tumultuous crypto ecosystem. Investors are seeking out a means to generate passive income by earning interest on USDC. Even though the USDC interest rate is less profitable than trading, it is a more steady source of revenue. Stablecoin is a crucial component of a cryptocurrency portfolio, thus it makes sense to utilize them.
The top 5 ways to generate interest in USDC are mentioned below. It will assist you in beginning to make passive money.
Staking your USDC
Many investors are looking for a USDC staking breakdown. Despite not being a proof-of-stake coin and not being able to be staked, USDC can nonetheless generate interest. Typically, you may accomplish this by opening a USDC savings account on a third-party site. Then, for the length of time you specify, your deposit is secured. You can collect your profits during this time, and after it, you can choose to either withdraw the principal or reinvest your gains.
Buying T- bills from USDC
There are companies like sonic wallet, with them you can extend your exposure to T bills by using USDC and can start earning regular passive income with T bills. You can easily earn 4%- 8% from T bills depending upon your risk appetite. You can also auto-invest your gains to earn more interest on your USDC with the sonic wallet. There is also some defi solution but they are taking a lot of risk by investing in BBB and CCC grade US bills.
Lending your USDC
With USDC lending, you may earn cryptocurrency with no additional work on your part by putting your tokens on a lending platform. This is possible on both the Cefi and Defi systems. A cefi can assist in connecting people willing to lend with those in need of borrowing. Due to the increased risks, the interest may be preferable to an exchange.
Users can preserve custody of USDC on some Defi platforms without taking on counterparty risk. However, these systems are more susceptible to smart contract attacks from hackers.
Top Benefits for USDC Lending
A fantastic approach to make money off of your USDC assets quietly

Less dangerous than staking

A regular monthly salary

Your principal deposit is unaffected by lending even if the market changes.
GRID Trading bot
The GRID USDC Trading Bot responds to any price fluctuation in the market. You choose the price at which USDC should be purchased or sold, and the bot begins to watch the market 24 hours a day, seven days a week and automatically places orders at suitable moments. You may also use the DCA (Dollar-Cost Averaging) USDC Trading Bots to take advantage of a strong market trend. This automatic trading bot increases your earnings while reducing volatility risk by averaging positions based on the parameters you provide.
Centralized Earn program
The procedure of earning high interest through an exchange is arguably the easiest. The process for opening an account, depositing USDC, and choosing your desired high-interest product is the same for most exchanges. This could or might not include locking up your USDC for a specific period. This would be a problem if you required money.
The main benefit of utilizing centralized exchanges is simplicity, as you are almost certainly going to retain your cryptocurrency there or at least the financing for your crypto trading.
These are some ways to earn high interest on your USDC. Do let us know which one you're picking next and why?
Share this post